Coastal Smiles Orthodontics in Arroyo Grande is a modern, family-oriented orthodontic office that focuses on a fun patient experience and giving back to the Central Coast community. Our goal is for you to be excited at your initial consult, safe and that we care about you throughout the process, and just as excited to see your new smile as you were at the start.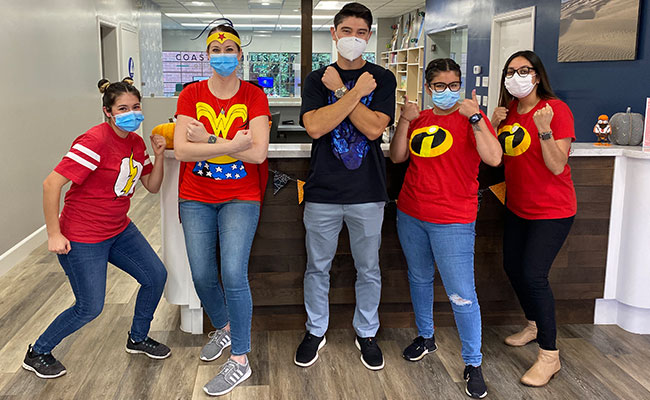 In the Office
Our practice was designed with your comfort in mind. We offer complimentary coffee and beverages, which can be enjoyed in our reception area or on our back patio, where there are games for all to enjoy! When the weather doesn't cooperate, we have a lending library that has many books for all ages, as well as toys and puzzles for young patients.
We focus on comfort in the clinical area as well. We are completely impression free, thanks to our iTero® intraoral scanner. We also have a 3D printer for fabricating appliances and retainers, saving you time and money.
In the Community
Part of Coastal Smiles Ortho's goal of dreaming bigger is to be a positive force in the Five Cities community, which is why we formed our philanthropic initiative called Smile for A Cause. Through this aim of the practice, a portion of each patient's treatment fee is donated to a local charity. Currently, we have partnered with 17 Strong, a nonprofit organization that rewards young adults that have battled life-threatening illnesses with victory trips. When patients start treatment with Coastal Smiles Orthodontics, they will not only achieve an awesome smile in fun environment, but also give back to the community.
We hope you will join Coastal Smiles Orthodontics because you trust that we will provide an experience unlike any other office in the Five Cities area. You truly become part of our family, even after your treatment is complete.